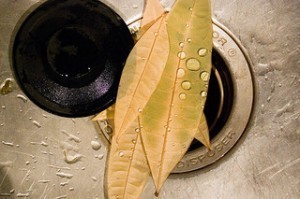 You probably rely a lot more on your plumbing than you think. Both homes and businesses alike need effective and efficient wastewater disposal systems, and drain cleaning so critical to the operation of your plumbing. Organic waste and mineral deposits can accumulate inside the interior of your piping and cause the aperture of your pipe to decrease, which reduces water flow and can cause all sorts of problems. Call Modern Plumbing Industries, Inc. (MPI) to hear more about our superior drain cleaning services.
How does it work? Drain cleaning should always be performed by a qualified plumber. While the needs of each job are potentially different, we would probably begin with a video camera inspection to figure out which areas of your drains are causing problems. While we will clean every interior surface, knowing where the problematic areas are in advance helps us target them. A special nozzle is attached to the end of a hose. A specialized compressor allows your pipes to be cleaned at an incredible pressure.
What are the benefits? The benefits are clear. Not only do you reduce the possibility of serious clogs and major malfunctions to your plumbed appliances, but you also extend the longevity of your piping. Considering the resources required to replace your drain pipes, it's a good idea to make sure that you do everything you can to avoid repiping, unless it is absolutely necessary. Drain cleaning can ensure that plumbing problems do not get in the way of you and your business.
As one of the leading plumbing companies in Orlando, we take great pride in the quality of our workmanship and the satisfaction of our customers. Call MPI today for professional drain cleaning services.