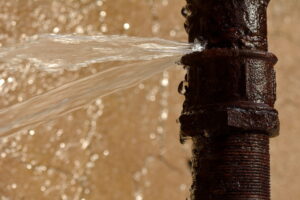 Every home will need to be repiped eventually. This is a cold, hard fact. If you're reaching the point in your journey where this service seems necessary, then it's time to talk to our professionals. We're experts in plumbing service in Orlando, FL. If you're looking for great repiping work that's fast, efficient, and cost-effective, then we're here to provide you with the work you need.
We understand the connotation that the term "repiping" has. Repiping is often something that's stressful. While this is the general narrative surrounding this job, it doesn't have to be your experience. This is why we make sure every one of our professionals is smart and capable. We only want to provide you with the best work. If you're unsure if it's time for you to repipe, keep reading below.
When to Invest in Repiping Services
These are a few clear signs that you should invest in repiping work in your home.
1. Weird Noises From Your Pipes
If you're a homeowner, then it's no secret that your pipes make noise. Sometimes you might hear a pipe moving around or hear water flowing through your pipes if your home is quiet. While these noises are to be expected, any load or alarming noises are not. Additionally, any noise that you note that's new is a bad sign too. It's typically a sign that trouble is on the way.
2. Water Pressure Problems
Are you having trouble getting the right water pressure? Maybe the water pressure in your home's shower has decreased or the water pressure from your faucets has declined. No matter what, water pressure problems are bad news and should be addressed with the expertise of a professional.
3. Temperature Issues
Can you get consistent water temperatures throughout your entire home? If you struggle to do so, then it's time to address your needs with the help of a professional. Temperature issues are bad news and often manifest as bigger issues down the line.
4. Leaks
If you notice a leak, it's time to talk to a professional. This is especially true if you've experienced multiple leaks over a short amount of time. Leaks can point to structural issues with your plumbing system.
5. Water Discoloration
Your water should always be clear. If you're noticing an odd color or the presence of sediment, then your pipes might be to blame. Older pipes can corrode and the water passing through them can pick up sediment. This is when you should consult with professionals.
6. Your Water Doesn't Smell Right
Does your water smell a little funny? This might be indicative of problems with your plumbing system. Don't ignore those odd smells and allow them to grow worse; instead, address them through our professional services.
7. Corrosion
Obvious corrosion on any of your pipes is never a good sign. If you make the effort of getting into your home to look at your plumbing system and notice that your pipes are corroded, then we would suggest speaking with a professional technician. Sometimes, this problem alone isn't enough to warrant a repipe, but it's definitely something that should be handled with the help of our team.
Contact Modern Plumbing Industries, Inc. today to schedule an appointment with our professionals.