HELP-ERS WANTED!
Careers in trade industries are available if you desire to succeed and your goals include a progressive path for advancement.  Modern Plumbing Industries (MPI) is a leader in the plumbing industry and we know our success is due to the employees who strive for continuous improvement.  We have opportunities for open positions that begin with the beginning – Green Helpers!  Helpers are not required to have experience although previous work in construction is preferred.  Helpers who want a career as a plumbing professional are given the ability to make that happen.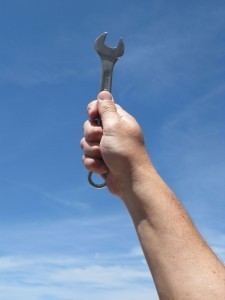 MPI has been committed to education for many years and we sponsor our Helpers in the state accredited Apprenticeship Program.  Sponsorship includes payment of tuition and books (if the student meets the requirements!).  Graduation from the program also provides college credits for advanced degrees.
The path for advancement in the plumbing trade includes Helper, Apprentice, Plumber, Foreman, Superintendent, Project Manager and more!
Modern Plumbing Industries was recently awarded the Orlando Sentinel Top 100 companies to work for in central Florida.  The benefits we offer are among the best.  We have awards and recognition for our excellence in providing service for construction, installation and repairs.  They include Angie's List– Super Service Award 2009, 2010, 2011 and the Associated Builders and Contractors 2011 Eagle Award for the GEICO Garage. MPI is regularly involved in local charities such as Building Homes for Heroes and believes strongly in community involvement and giving back.
Start your career and plan your future by applying now!