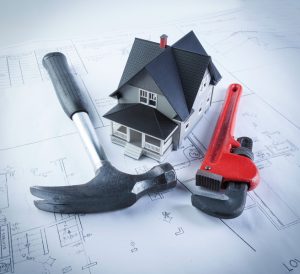 We're almost to the official start of the spring season (mark your calendars, if they aren't pre-marked, for March 20). This means the time for spring cleaning. The term "spring cleaning" can mean plenty of things: it can apply to everything from your garden to the hard drive on your computer—much of which doesn't really have anything to do with the season except that the name implies you're getting a fresh start. After all, why not take the time in early spring to attend to some important cleaning and maintenance jobs?
But your plumbing definitely needs some attention that this time of year, since it goes through a lot of work over the winter. Even in sunny Florida, plumbing benefits from some spring check-ups and maintenance from professionals.
Here a checklist for your plumbing
Below is a list of checks to make on your plumbing that will help warn you if you need to schedule plumbing repairs in Orlando, FL or elsewhere in the Central Florida area.
Test the sump pump: Sump pumps aren't as common in Florida as elsewhere in the country because they are most helpful with basements—and we don't have many basements! But they're also useful for crawlspaces, and heavy spring rains can spell trouble with flooding in these areas under homes. If you have a sump pump, test it by pouring a few gallons of water into the sump pit to see if the pump automatically activates. Call for repairs if it doesn't.
Look over your drains: Spring is a good time to have routine professional drain cleaning Clogs can easily build up over the winter, leading to problems in spring and summer not only with blockage but also with bad smells. Take special care with floor drains that don't receive much use. Pour water down them to see if they're draining. If any drains seem slow, contact our plumbers: we can snake the drains or use powerful hydro-jetting equipment to ensure that they're clean.
Check on the water heater: No part of your home's plumbing system undergoes more stress during winter than the water heater. It's also a part of the plumbing system that you rely on every day, no matter the weather. Take stock of the water heater: are there any leaks around it? Odd sounds coming from the tank? Have you noticed either a drop in water temperature or hot water volume? If you answered "yes" to any of these questions, contact us to arrange for water heater service. Like your home heating system, your water heater requires annual maintenance as well.
Search for dripping faucets and pipes: A dripping faucet may seem like a small thing, but these drips add up rapidly into a large waste of water. Have leaks fixed as soon as you can to prevent paying more for water than you should. Keep a watch on any exposed pipes under sinks as well. Are there water spots under the sink? Then you may have a leak, and this needs to be remedied right away.
We want you to have a worry-free spring! Let us help keep your plumbing healthy.
Modern Plumbing Industries, Inc. has served Central Florida since 1975.