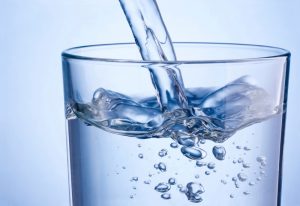 Unfortunately, the water that runs through our taps is quite susceptible to contaminants, and although many of these contaminants aren't necessarily dangerous, they can have quite a big impact on overall taste and quality. Of course, then, it's no wonder why so many homeowners choose to install water filtration systems.
Installing a water filtration system in Orlando is a great way to eliminate a number of chemicals, particulates, and biological pollutants that can make their way into your plumbing system. Interested? Keep reading to find out more!
A Water Filtration System is a Good Idea!
Installing a home water filtration system is one of the best ways to ensure that your water is clean and safe. There is always a chance that your city's water treatment plant is unable to remove all of the contaminants from the water supply entering your home. Plus, your individual circumstances and environmental surroundings can all impact the quality of your drinking water. The only way to ensure that you're drinking clean water is with a water filtration system.
Signs You Could Benefit From a Water Filter
There are a number of signs that suggest your home could benefit from a water filtration system. These signs include:
Foul taste or odors: If your water begins to taste or smell funny, it could be that there are contaminants in the water supply.
Discoloration: Your water shouldn't be anything but clear, so if you notice that your water is discolored, it's likely time to contact a professional.
Particulate Matter: Any noticeable sediment or particulates found in the water supply shouldn't be ignored.
If you notice that your water is not quite as tasty or clear as you'd like it to be, don't hesitate to inquire about installing a water filtration system in your home!
How to Get One
If you are interested in having a water filtration system installed in your home, do not hesitate to call in a certified professional plumber for help. First and foremost, your plumber will conduct a water test to determine exactly which contaminants are troubling your plumbing system. After the test results come back, your plumber will be able to determine which water treatment system is right for you!
A Job for Professionals Only!
Installing a water treatment system is a big job, so of course, you want to make sure that it is done correctly. The best way to do that is by hiring a professional for your services. Trust us, only a professional has the tools, expertise, and training to safely and correctly install your new water treatment system, the first time around.
There may be plenty of amateurs willing to provide these services for a fairly cheap price, but remember, sometimes an attempt to save money could end up costing you much more in the long run. See, when it comes to your comfort and your budget, you don't want to take any risks!
Schedule your plumbing services with the team at Modern Plumbing Industries, Inc. Proudly Serving Central Florida Since 1975.