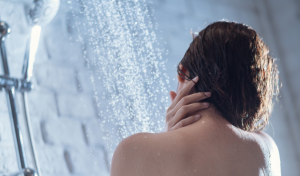 Your bathroom can often become a hot spot for plumbing concerns. This is because there are so many pipes running to this spot in your house. It also makes a lot of sense when you consider that most of the fresh water flowing through your home goes to your bathroom appliances at one point. Think about how many things you're using in this space. Your toilet, bathtub, shower, and sink are used daily. This means that your bathroom plumbing is doing quite a bit of work on a daily basis.
This level of work means that you also require a high level of care. If you want advice on how to keep your bathroom plumbing in proper shape, then it's important to take these tips into account. If you need more care, we've got the right plumbers in Sanford, FL. 
Tips to Keep Your Plumbing Great
Here are a few ways to keep your bathroom plumbing in top shape.
Protect Your Drains
The first thing you should do is protect your home's drains. This is simple and easy to do with the help of a drain strainer. This is something that you can place on top of your drain to keep hair and soap scum at bay. Protecting your drains is key because prevention is key when it comes to plumbing. This is going to be the easiest way for you to keep your bathroom drains in great condition. 
Never Use Chemical Drain Cleaners
One thing you never want to do is "solve" an issue going on in your bathroom with chemical drain cleaners. Chemical drain cleaners might seem to get the job done. In reality, it's more likely to make things worse. This is because chemical drain cleaners are so caustic. The chemicals that are used in the drain cleaners are rough on your pipes. While they may eat away at a clog, they're also likely to corrode your pipe after.
Replace Your Old Pipes
We know that repiping isn't typically something that you're looking forward to doing, but it's necessary. If you live in an older home with older plumbing, it's a wise decision to repipe your home. When we're speaking about "older homes," we're talking about a home built before 1970. Older homes with these types of pipes typically have plumbing made of outdated materials. We're here to help you with the process if you need assistance. Don't let your home's outdated pipes get you down. 
Make Sure You Clean Your Drains
Routine drain cleaning is necessary to take care of your home's bathroom plumbing. A lot of the time, we find that homeowners think of their plumbing services on an emergency-only basis. You don't have to wait until things are dire to have a professional help you in your home. Routine cleanings can help you avoid a lot of issues. This is why it's important to have a professional around on a consistent basis. One of our plumbers can be your shoulder to lean on. 
Contact Modern Plumbing Industries, Inc. today to schedule an appointment with our professionals.