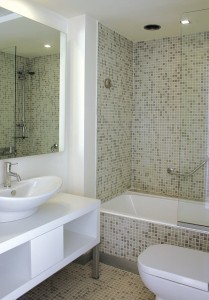 Thinking about remodeling your bathroom? Call Modern Plumbing Industries, Inc.
We offer top quality remodeling services that you can trust. Looking to plan your dream bathroom? Call Modern Plumbing Industries for advice and planning tips. Check out the Kohler site for great ideas on design trends for your bathroom. Kohler offers suggestions for floor plans, tips, trends, and beautiful image galleries.
If you are planning a remodel we highly recommend exploring the option of high efficiency fixtures, such as low flow faucets. You may also want to upgrade your water heater. Modern Plumbing Industries has a team of skilled technicians and educated staff to help you make the best decisions while planning your bathroom remodel in Orlando and the surrounding area.