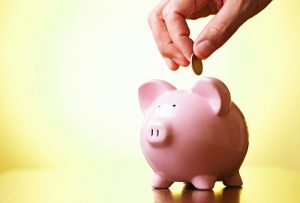 The water heater of a home is one of its most important components. It uses more energy than any other appliance, since, unlike the air conditioner or the central heating system, it needs to operate every day people are home. When you are in the situation of purchasing a new water heater, you want to make the best choice possible—because hopefully you'll be living with this same system for more than a decade to come.
Today, you have more options for a water heater than before. The standard storage tank water heater is still around. But you may also wish to consider installing a tankless water heater—or a hybrid water heater.
How a hybrid water heater may benefit your home
First, what do we mean by a "hybrid" water heater? It's an electric water heater that combines a heat pump system with a storage tank water heater. Rather than use electrical resistance to heat the water in the tank (i.e. running voltage through heating elements to turn them hot), the water heater draws heat from the ambient air around the water heater using the heat pump. The refrigerant in the heat pump that absorbed the outside heat transports it to a heat exchanger that then releases it into the tank to raise the water temperature.
What's the benefit compared to using standard electric water heater? It's much more energy efficient. Electrical resistance heating consumes a lot of power. A hybrid water heater can cut down bills: an average household of four can save around $3,500 over the unit's lifetime.
That's great savings—but will it actually do the job I need?
This is the big question, since a hybrid system isn't necessarily right for all homes. If you use a natural gas water heater because you have access to a gas line, it's best to stick with gas models. A hybrid heat pump is best for an all-electric home.
Your home must also have sufficient space for the system. A hybrid water heater requires more open area around it to work because it has to draw on heat in the air. If the water heater is in a small closet, it will lose efficiency. Hybrids are also taller than storage tank models, another factor to take into account.
Finally, the ambient air temperature needs to be high enough for the heat pump to have sufficient thermal energy to use. But this is Florida—you're fine.
Work with the pros!
Making the final choice for a water heater model needs to be done with the assistance of a professional plumber with knowledge of different water heater models. You must have professionals to install the new system, so see that they're involved from the start to help with picking the ideal new water heater and sizing it correctly.
Trust all your Orlando, FL  plumbing needs—and that includes water heater installations and repairs—to our expert team. We have more than 30 years of history helping homes and businesses in the area with the best skilled, professional plumbing. We take pride in what we do and believe in honesty and integrity in our decisions.
Modern Plumbing Industries, Inc. has proudly served Central Florida since 1975.