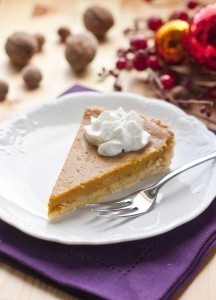 The team at Modern Plumbing Industries, Inc. (MPI) would like to wish you a very happy Thanksgiving! The holidays are a wonderful time to enjoy family, friends and to share delicious meals with the ones you love.
As wonderful as big family meals are, those holiday meals also often lead to clogged drains and garbage disposals. At MPI we offer drain cleaning, video camera inspection, garbage disposal repair as well as services for all of your kitchen and bathroom plumbing needs. We are available for 24/7 emergency service to fix your plumbing issues quickly and return your family to your holiday fun!
Here are some tips to keep your drains and garbage disposal running well throughout the holiday season:
Feed your garbage disposal a little at a time
Run cold water while you use your garbage disposal
Avoid putting potato and potato peels down your garbage disposal
Keep your garbage disposal clean and well maintained
Never put liquid grease down your drains
If you do experience drain issues in the Orlando or Winter Springs area give MPI a call. We offer 24/7 emergency plumbing service even over the holidays. Check out our promotions and service areas for more information!