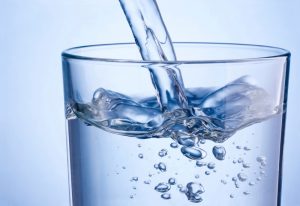 Having running water at home is essential and having clean running water is essential too. This is something that we find homeowners take for granted. Although you can trust the water coming in from the municipal supply to keep your water safe for drinking, cooking, and cleaning, there are still certain contaminants that get through. 
If you want to make sure that your water is top quality, then we suggest investing in a water filter in Orlando, FL. This is the best way to keep your water pristine. We work with top-of-the-line brands and match this with our service that goes above and beyond. Let's get into everything you should know concerning these systems below.
Not Sure What's Plaguing Your Home? Try Water Testing
Sometimes you know that your home's water is off in some way, but you're not sure exactly what's wrong. This is when you should invest in water testing services. If you're noticing things like discolored or rusty fixtures, odd scents or tastes, or any ongoing and unexplained illnesses in your family, then you should invest in water testing services. Water testing performed by our professionals is foolproof. We'll make sure that we pinpoint exactly what's wrong with your home's water. In many cases, a water filter can be the answer to all your issues. We're equipped to find you the water filter that handles it all.
The Benefits of a Water Filter
Here are some of the benefits of a water filter. 
Cleaner Water 
The best benefit of a water filter is having cleaner water at home. Clean water is better for you because it means you're improving your personal health. It's also a win for the environment too. You can use your home's water exclusively and eliminate the use of bottled water. Cutting down on your plastic consumption helps ease your impact on the environment. 
Better Comfort
Calcium and magnesium are two of the top minerals that cause "hard" water. Hard water is what builds up on your appliances and causes build-up, dry skin, and brittle hair. Eliminating this in your home can help you feel a lot more comfortable. 
Lower Cost
Did you know that adopting a water filter can actually save you money? If you're regularly buying bottled water, this is a recurring cost that really adds up. Cutting this out of your budget with the addition of a water filter can save you a considerable amount. 
Professional Plumbing Services
Even if you get the best professional plumbing system on the market, it's extremely important to make sure that your plumbing services are top quality too. This is really what's going to make that investment is worthwhile. Our trained professionals here have the best training, expertise, and experience to work with you. We're qualified to evaluate your needs and follow this up with the perfect water filtration system as well. We're ready to work with you today. Get in touch as soon as possible so we can help you.
Contact Modern Plumbing Industries, Inc. today to schedule an appointment with our professionals.