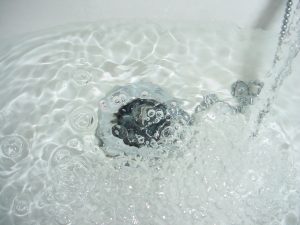 You might have been a little shocked to read this title. Most of the time, homeowners are thinking about preparing their plumbing for winter. There are many ways to fortify your plumbing against winter temperatures so that your pipes don't freeze over and burst. One of the best things about living in Florida is that you never have to deal with worries like this. Instead, though, you should prepare your plumbing for the warm weather of spring and summer. 
When we talk about preparing your plumbing for warm weather, we're talking about considering things like natural gas to power your grill, a pool heater, and more. There are many things to consider so let's talk plumbing in Orlando, FL below…
Here Are a Few Ways to Prepare Your Plumbing
Here are a few things to consider when it comes to your plumbing when the weather starts to warm up:
Gas Barbecues
We do gas appliance installation on our team and this is something we hear homeowners mention more often as the weather warms up. We're lucky enough to have so many warm days in Florida. We know that you're going to want to spend many of them soaking up the sun in the comfort of your backyard. There's nothing better than having a great barbecue grill to add to the mix. We recommend natural gas barbecue grills because they're efficient and they do a great job. If you're looking for a team to install the piping, then we can help you with the process. 
Pool Heaters
Who doesn't love a late-night swim? The trouble with this is that even in warm Orlando weather, you might get a little cold. This is where a pool heater can come in handy. Since every single one of our team members is knowledgeable and experienced, we can help you choose between all the different models that are available on the market. Of course, we're skilled installers as well. This means that after we help you find the pool heater, we can install it flawlessly. We care about the quality of your home in every aspect and we want to help you achieve success.
Piping Installation
There's nothing that makes a home easier to live in than having natural gas piping installed. If this is something you've considered recently, then we want to be here to help you achieve it. We can perfect your gas installation services and make sure that they're fast, effective, and safe. We don't skip any steps or cut any corners because we value your safety at home. We're known for doing the best work in the area.
Professional Service Makes All the Difference
Make sure that you come to a team of professionals when you want any plumbing service. Plumbing service requires professional care. When our plumbers come into your home to install a gas line or even work on a pool heater, we're the ones who you can trust for the job. 
Contact Modern Plumbing Industries, Inc. when you want plumbing services in our area.