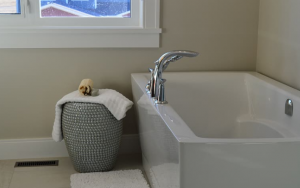 If you have spent most of your life in Orlando, FL, you might know a thing or two about hard water. For those of you new to the city, you should know about hard water and why it can be a major problem for your household. If you're not sure whether you have hard water, there are a few telltale signs:
Rings around your bathtub at the waterline.
White buildup on faucets and other water fixtures.
Difficulty in getting the soap to clean your dishes.
Your skin and hair are losing their luster.
These are some of the issues caused by hard water in your home. The consequences of a hard water problem can leave you with problems ranging from minor inconveniences to substantial damage. If you need professional help for water softener installation in Orlando, you can get in touch with us.
What is Hard Water?
The water coming from underground sources has dissolved minerals like calcium and magnesium. Water can contain certain mineral levels. However, too much dissolved minerals can lead to unwanted effects. The minerals can settle as sedimentary buildup everywhere it goes. It can affect everything from your hair and skin to your dishes.
What Causes Hard Water?
Hard water results from a high concentration of calcium and magnesium in your water supply. They can enter your water supply in different ways:
Calcium: Calcium typically enters the water as it runs through limestone formations. Limestone contains high levels of calcium that dissolves into the passing water.
Magnesium: Dolomite and other rock formations can contain high magnesium quantities that dissolve into water as it comes into contact with them.
While these are the two main culprits of hard water, several other minerals can also contribute to hard water.
Is Hard Water Safe to Drink?
Hard water can have a cloudy appearance in extreme cases. Despite the odd color and high mineral content, scientists don't generally consider it to be bad to drink. While hard water is safe to drink, it can cause a variety of plumbing problems.
Damage Caused by Hard Water
Hard water can pose several issues for your home. It can affect the pipes and different appliances in your home, including:
Limescale buildup that reduces the efficiency of certain water-based appliances.
Decreased water pressure due to restricted water flow in the pipes and faucets.
Reduced overall lifespan of appliances because they need to work harder to produce results.
How to Get Rid of Hard Water
You might expect the water treatment facilities to filter them out. However, calcium and magnesium don't pose a threat to your health, so they don't have to bother. Fortunately, a solution can help you get rid of hard water in your water supply.
Installing a water softener in Orlando is the typical way to get rid of the problem. The device removes many magnesium and calcium particles in the water before entering the main pipes and coming out through the fixtures. Installing the system is not as easy as you might like.
You need experts who have the proper training to install the unit in your home correctly. That is where Modern Plumbing Industries, Inc. comes in. You can schedule our water softener installation services to take care of the hard water problem for you.