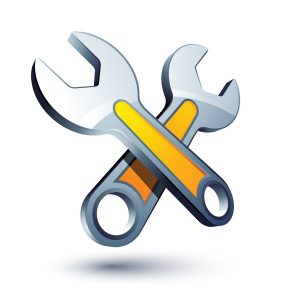 Plumbing is a part of a house that people often think they can repair themselves. You might be able to change the washers on a sink or put in aerators, but other jobs require a plumber. Not an amateur who makes big promises for low prices! You need to hire an actual professional plumber with the right training and credentials.
What sets a professional plumber above an amateur? It's more than just training, although that's a good place to start. There are some important qualities that set a professional plumber apart.
Here's What Makes a Professional Plumber a Professional
Let's take a look at what separates a professional plumbing contractor from an amateur.
State licensing: The first thing to look for when you're on the hunt for a plumber is licensing from the State of Florida. The contractor should have the license displayed on their website and on all business materials, and they can produce the license for you upon request. (For the record, our license is #CFC1429412.)
Insured: Insurance is vital for any contractor who does work in a house. If an uninsured worker is hurt while on private property, the homeowner can be made liable if their insurance company denies the claim. Professional plumbers are insured to protect their customers.
Background checks for employees: It's an unfortunate fact that criminals often use their employment as a way to case homes for potential robbery targets. A professional plumbing company will ensure this isn't the case by screening employees with background checks. Professionals want you to know who's in your house!
Affiliations: Professional plumbing contractors will have affiliations with state and national groups such as the PHCC (The Plumbing, Heating, and Cooling Contractors Association) and ABC (Associated Builders and Contractors). You can always ask a plumber what other affiliations they have.
Equipment: Amateurs may be able to get their hands on some advanced tools, but not many. Only professionals will have a full complement of advanced equipment to handle plumbing jobs, such as hydro-jetters.
What Sets Us Above the Rest
We have all the qualifications listed above. But we also have qualities that set us above much of the competition. The most important is our work philosophy, "The Modern Way." We require honesty and integrity in all our dealings and a dedication to doing work right the first time. We pledge to establish long-lasting relationships with our clients by always meeting and exceeding their expectations. Our customers always receive quality service at fair market prices.
We also have the special Seal of Security & Confidence so you know that we're licensed, bonded, insured, and our employees have undergone full criminal background checks. There are many companies who claim to be licensed, insured, and bonded but are not—with The Seal, you'll know that we are!
The next time you need a plumber in Apopka, FL or elsewhere in Central Florida, we're the contractor to call!
Modern Plumbing Industries, Inc. has proudly served Central Florida since 1975. Quality, performance, and value are our commitment to you!