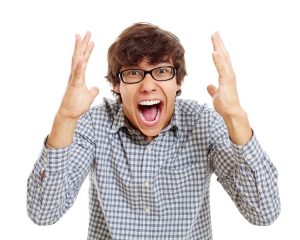 Sometimes it seems like you can't really define what a plumbing emergency is. Really, everything that's going on with your plumbing system can feel like an emergency because there's always water damage lurking as a consequence. Other times, you might think that something you're experiencing is pretty slight, but a plumbing professional informs you that it's classified as an emergency. How can you tell the difference? Well, you can start by getting informed.
We're going to start with the basics today in this blog. If you need any extra help, just make sure that you come to us for your emergency plumbing in Orlando, FL. We're always going to make sure to have your back. We're the best people to have in your corner when you want amazing work.
This is a Plumbing Emergency
So let's get to the details here. Here are a few things that are considered a plumbing emergency. Make sure you contact us if this is going on in your home.
1.      You Don't Have Water
Has your home just dried up out of nowhere? This is a problem. You really can't operate in your home without a working plumbing system. If this is something that you're dealing with, just make sure that you come to us with the work you need.
2.      You Have a Burst Pipe
Pipe bursts aren't always so common here in Orlando because we don't live in the type of cold weather climate that often causes these problems. Just because they aren't all that common doesn't mean that they don't happen though. If you find this happening in your home, don't scramble, and try to fix it on your own, just call up one of our plumbers for emergency work.
3.      There's a Significant Risk of Water Damage
Do you have a problem like a back-up or an issue with your water valve? This is something that's going to put your home at risk of flooding in the worst-case scenario but will create a risk water damage at the very least. You need to get in contact with a professional ASAP to alleviate a problem like this.
4.      Your Sewer System is All Messed Up
Having a backed-up sewer system is unpleasant because of the stench, but also because it's a problem that can get out of hand fast. If you notice that something is wrong because you've got a soggy backyard or a lingering stench about your home, make sure that you call our professionals.
5.      You've Got a Clog
Is there a clog going on in your bathtub, sink, or any other part of your home? This is something that you're going to want to take care of urgently. Sometimes, we understand that homeowners brush off these clogs if it's in a low priority area. Don't fall into this trap. One clog can affect the rest of your plumbing system. We're here to fix the issues fast.
Contact Modern Plumbing Industries, Inc. today for the work that you need. We've got your back with whatever plumbing emergency you're having.