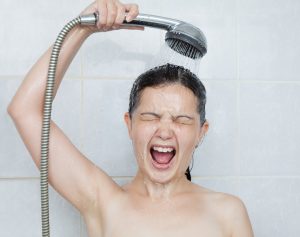 Something has gone terribly wrong with your plumbing system and you're scrambling… it seems like your home is bursting at the seams and you just don't know what to do. First things first—don't panic! Panicking is what's going to make a situation that's already heading south downright catastrophic. The first thing that you want to do is call an emergency plumber in Orlando, FL. After this, there are a few things that you can do the ensure that your plumbing system doesn't ruin your home while you wait for the aid of a plumbing professional.
What You Can Do
Here are a few things you can do if you find yourself in the midst of a plumbing emergency. We want to make this clear—although we are suggesting that you do a couple of things to mitigate the situation while you wait for a professional to come to the rescue, we're never suggesting that you take it to the point of a DIY effort. Here are a few things you can do:
Turn It Off
If things are really bad and your home is spurting out water where it definitely shouldn't, you're going to need to turn off your water system at its source. The water source that you need to run to depends on what's going wrong in your home. If something is going wrong with your toilet, you can shut off the valve at the base of the unit. If things are a little more intense and affecting multiple parts of your home, you can shut off the main water valve to eliminate the issues that are happening.
Do What You Can with the Leaks
Let's say things are a little less intense but you know they're going to get worse if you let things continue on unmitigated. You can do a little something to patch up the leaks that you have going on. If you have some tape or some paste sitting around, then it might be a great idea for you to grab these items and patch up the spots being affected. This isn't a long-term solution. Even if you do a great job and you think that you've solved the problem, still make sure that you come to a professional to finish up the job and give you a great plumbing system long-term.
Phone a Friend(ly Plumbing Technician)
When in doubt, call a plumber. This should be the first thing you do as soon as you notice a plumbing problem, but let's say that the specific problem that you're having increases in severity while you're waiting for help to arrive… what can you do? Call again!
One of our helpful plumbers can talk you through the process. Remember, we're professionals so we've seen it all. We know how to handle high-stress situations because we've been in them so many times. We'll help you stop the problem and make sure that your problems never get too severe.
Contact Modern Plumbing Industries, Inc. to schedule an appointment with our professionals. Proudly Serving Central Florida Since 1975.