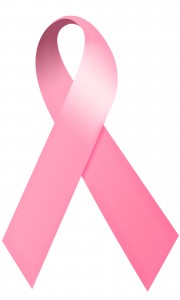 Did you know that 1 in 8 women in the United States will be diagnosed with breast cancer in their lifetimes? Breast cancer is currently the second leading cause of death among women, and each year over 220,000 women in the country will be diagnosed with it. Breast cancer affects men as well, with an estimated 2,150 diagnoses each year. This is why it is so important to contribute to funding for breast cancer research and resources for both women and men to diagnose the disease early and effectively treat it. Already, research funding has helped to contribute to a decline in death rates thanks to continually improving options for treatment and better screening.
October is National Breast Cancer Awareness Month, and Modern Plumbing Industries, Inc. is proud once again to join in the fight against this widespread form of cancer. For this year's Breast Cancer Awareness Month, MPI will be donating a percentage of our October revenue to the Florida Breast Cancer Foundation. These donations will go to help women in need meet the expenses of their breast cancer care. To help further increase awareness among our customers, all of our MPI technicians will be wearing pink booties and masks on their service calls.
Please join with us this month—and every month—in helping to shed more light on breast cancer and to honor those who have suffered from this affliction and those who are fighting to bring an end to it.