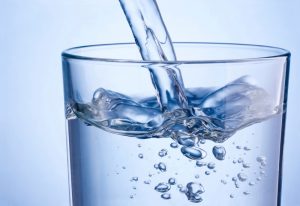 We're moving into the holiday season now. We just got past Thanksgiving, and we're moving into all the festivities during December now. Your plumbing system is vital throughout the year, and it's more important than ever now. You're probably using this system more than ever now. That's why it's important to keep it in impeccable shape.
If you're ever looking for help with your plumbing in Apopka, you can find exactly what you're looking for with our professionals. Today though, we're here to give you some helpful tips. You can keep these tips in mind to keep your plumbing in impeccable shape this holiday season.
Helpful Plumbing Tips
Keep these plumbing tips in mind this winter. It's going to help you keep your home clean, healthy, and cost-effective.
1.      Avoid F.O.G.
F.O.G. stands for fat, oil, and grease. These are three things that you should always avoid when it comes to your home's plumbing system. These substances have the ability to cake up and clog your home's drains.
We know that things get hectic during the holiday season and some of your "best practices" might go flying out the window. Don't make this one of them. This is likely to cause you expensive repair problems in the future.
2.      Never Use Chemical Drain Cleaners
We know that if you encounter a clog your knee-jerk reaction might be to run to your local store and pick up a chemical drain cleaner. You should know though that these drain cleaners are terrible for your plumbing long-term. Yes, this might handle the issue you're having for now, but it's going to wear your plumbing down in the long-run. The solutions also won't fully get rid of the build-up in your drain.
3.      Don't Ignore Leaks
There's something dripping underneath your sink, but you don't want to call a professional to handle it right now. You're having a hectic holiday season picking up gifts and cooking up meals. You're going to try to patch it up on your own and deal with this later.
This isn't what you want to do! You're only giving this problem an opportunity to worsen. Reach out to us to fix your leaking pipes.
4.      Know What to Flush
Do you know what you should flush? Those "flushable" wipes really aren't helpful though. They might advertise themselves as flushable, but these are the perfect storm for a toilet clog. It's going to back up in your pipes and cause a clog or a slow-down in your home. Knowing what to flush will save you a great deal of grief.
5.      Note Low Waterflow
If you notice that your home's waterflow starts to decrease over this season then it means that you should pick up the phone and call us. We're lucky that we live in Florida where the weather is warm year-round. This means that you won't have to deal with low waterflow due to pipe freezes. You might have to deal with this issue because of bad build-up though. This is a problem and we're here to address it for you.
Contact Modern Plumbing Industries, Inc. today to schedule an appointment for your plumbing services.