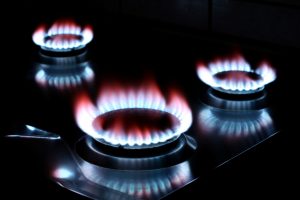 When you think of calling for a plumber in Orlando, FL, what sort of jobs come to mind? Here's a quick list:
Unclogging a drain or toilet
Finding and fixing a leaking pipe
Repairing a leaky faucet
Fixing a broken garbage disposal
Major repairs/replacement for a damaged sewer line
Putting in new fixtures for the kitchen or bathroom
But what about calling a plumber to work on … gas lines? Yes, you might not have thought about it, but some professional plumbers work on more than pipes carrying water and sewage. They also work on the lines carrying natural gas from the municipal system to various appliances around a home. If your house is one of the many in the Orlando area that relies on natural gas to power heating, kitchen, and laundry room equipment, it's professional plumbers like ours you need to turn to for any repairs or new gas piping installation.
Gas Lines Have Much in Common with Water Lines
The standard material for natural gas lines are steel, copper, and plastic—just like water lines. Copper is the most common because of its strength and resistance to corrosion, although flexible lines are used for their flexibility in certain applications. Setting up the piping requires the same skills and training plumbers use when working on transporting freshwater—they're just as concerned about making sure there are no leaks!
Gas Line Work Must Have Professionals on the Job
We encourage people to always have a licensed plumber to handle the freshwater and wastewater parts of the home plumbing systems. Going with an amateur is often a recipe for disasters later on with clogs and leaks.
But in the case of natural gas lines, we're not the only people encouraging you call on licensed professional plumbers for the work. The law actually ­insists on it. In most jurisdictions, it is illegal for a worker without proper licensing to do any work—repair, installation, etc.—on a pipe or an appliances connected to a gas main. The danger of exposure to toxic gas or explosions is too high with amateur work. Stay safe and always stay within the law by always turning to gas line plumbing professionals.
This Applies to Gas Appliances As Well
In addition to our work with natural gas piping installations, our plumbers also offer installation of new natural gas appliances. If your home already makes some use of natural gas, such as for the stove and range, there are ways to expand to new appliances. Putting in a gas-powered furnace or laundry machine helps you save money by relying less on electricity (which is a more costly energy source). Our technicians can handle finding the right unit for your home, inspecting the gas line (and installing more if necessary), and taking care of safely hooking up the new appliance.
So the next time you're thinking of hiring a plumber, remember they can do more work than with your home's water and sewer pipes! Our licensed and skilled plumbers are here to help you with natural gas piping and appliance installation.
Modern Plumbing Industries, Inc. has served Central Florida with excellent residential and commercial plumbing since 1975.