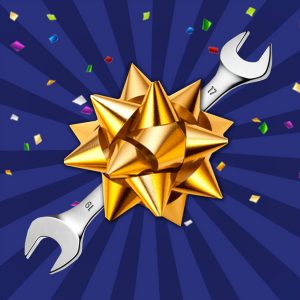 Ahh! The Holidays are nearly here! We've only got 23 days until Christmas, 20 days until Hanukkah, and 24 days until Kwanzaa! Before you know it, you'll be gathering around the table with friends and family, opening lots of presents, and of course, regifting some of those presents.
Of course, all this excitement can take quite a toll on your plumbing system, so it is important that you do everything you can to protect it. Luckily for you, we have given you some tips down below on how to do this. All you've got to do is keep reading below to find out more (and as always, remember to call our team when you need a Sanford, FL plumber!
Big Meals Spell Big Clogs!
You know how you feel after a large holiday meal– full, bloated, and sleepy! Well, your plumbing system can sort of feel the same way. You see, one of the most common plumbing problems we get called for during this time of the year is kitchen sink clogs, and there are a number of reasons why.
Certain food items, for example, make their way into drains (even though they definitely shouldn't!) This includes celery stalks, corn husks, potato skins, and hard foods such as fruit pits, and of course, FOG (fats, oils, and grease)—these should all be dumped in the trash rather than into your sink drain.
Keep an Eye on Your Toilet!
Your bathroom sees a lot of traffic during the Holidays, and with all this use comes an increased chance for something to go wrong. All it takes is one too many sheets of toilet paper or one kid dropping their favorite toy into the bowl and BAM, you've got a plumbing emergency on your hands!
All you can do is keep on eye on your bathroom plumbing system and remember to call for repairs at the first sign of trouble. Trust us — you don't want to wait!
Your Water Heater is at Risk, Too!
Before your beloved guests start arriving for the Holidays, it is best that you schedule a water heater tune-up! Surely, you want to make certain that your hot water heater is fully equipped to keep up with your hot water demands (trust us, you don't want to start any family drama!)
In fact, we think it's best that you schedule annual maintenance for your entire plumbing system — it's the best way to prevent repairs keep your system running as efficiently as possible for as long as possible!
Don't Hesitate to Call in a Professional
If you run into any plumbing problems this holiday season, do not hesitate to call in a professional plumber for help. Trust us, only a professional has the tools, training, and expertise to get your system back up and running in as little time as possible. When it comes to your plumbing system, you don't want to take any risks!
To schedule your plumbing repairs, or to learn more about our services, contact the team at Modern Plumbing Industries, Inc. today!