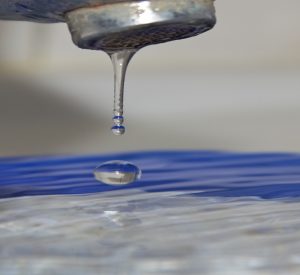 The problem with plumbing is that you might not realize when you need certain services. We understand that repiping is one of those jobs that you want to be absolutely certain about before you engage in it. It's one of those services that has the reputation of being extensive, expensive, and stressful.
We understand that this is the reputation, but it doesn't always have to be the outcome. We can help you find an Altamonte Springs plumber that is ready to provide you with quality care. If you're unsure where whether it's really time to repipe, you've found the right blog post. We've listed some of the common indicators that it's time to give your home's plumbing system a fresh start below. 
A Few Signs That You Should Repipe Your Home
Here are a few signs that your home is ready to be repiped. 
Chronic Low Water Pressure
Have you noticed that there is now low water pressure in your home even though there hasn't been before? If your water pressure has reduced to a trickle, then it's definitely time to consider repiping services. 
Visible Corrosion
Your plumbing system is one of those systems in your home that's largely out of sight and out of mind. This is why we suggest that you peek in your plumbing system and figure out what's going on from time to time. Have you noticed that your home's plumbing looks bad? If it has visibly corroded and this is coupled with other signs of plumbing problems, then you should definitely consider new pipes. 
Water Discoloration
Is your home's water discolored? Your water should always be clear and completely transparent. If you notice that your water is murky, dingy, or any type of color, then we suggest repiping sooner than later. This is typically one of the earlier signs that you're having a plumbing issue. Don't let this problem become an ongoing issue. We'll help you with this. 
Frequent Clogging
Clogs are actually a normal occurrence. We all make mistakes every now and then regarding what can go down a sink or a toilet. Things escalate into a real issue when you start to notice frequent clogging. Frequent clogging is a sign that your pipes have a real issue somewhere. Older pipes made with outdated materials are more likely to run into clogs. If your home is 50 years or older and the pipes have never been replaced, then you should definitely pick up the phone and discuss repiping with one of our pros. 
Leaks
Have you noticed that you're running into multiple leaks in your home? This isn't something that you should ever have to worry about. This is especially true if you're running into leaks often. Leaks are an urgent plumbing issue because they can quickly lead to water damage throughout your home. Although a leak can occur every once in a while, frequent leaks in a home are an indication that your pipes have seen better days. 
Contact Modern Plumbing Industries, Inc. today to schedule an appointment for repiping services.