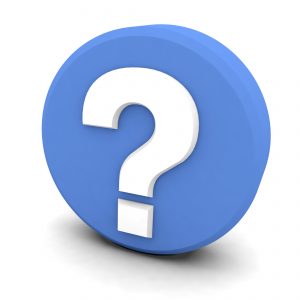 Federal Bureau of Plumbing Investigation here. We are here to let you in on some top-secret information regarding our Most Wanted list. Word on the street is that there are some bad guys out there, bad guys who want to clog your drains!
So below, we have given you a little insight into how these culprits operate. All you have to do is keep reading to find out more, and of course, remember to call us with any information, or if you are in need of plumbing repair in Orlando, FL.
Top Secret: The Four Biggest Culprits of a Clogged Drain
So, who are these bad guys?
1. Soap scum
When we say scum, we mean scum. It's hard to stop soap from going down drains in the kitchen and bathrooms. Shower and bathtub drains, in particular, experience plenty of soap sluiced down them almost daily. Over time, soap scum will start to build-up on the drain walls, and it can become enough to slow down water flow and eventually stop it completely. Soap scum can also cause chemical reactions with the metal of a drainpipe, so cleaning it out helps protect the plumbing as well as clear the drain.
2. Hair
A drain cover will help stop hair from going down drains (just make sure you clean the covers routinely), but a hair clog can still develop down in the p-trap or the drain. Hair clogs are among the most obstinate and difficult to remove using standard plungers, and often you'll need the assistance of professional drain cleaning to fix the problem.
3. Fats, oils, and grease
Collectively known as FOG, these cooking liquids are the bane of a kitchen drain. People often think they're harmless because they are in liquid form when hot. But, as FOG cools down because of air from the drain vent pipes, it turns into a sticky and viscous substance that will build-up on pipe walls. Thorough drain cleaning using a hydro-jet is the best way to get rid of this build-up. FOG accumulation is one of the reasons we recommend routine kitchen drain cleaning each year.
4. Hard water mineral build-up
If your home has hard water, the minerals from it can build-up on pipe walls—not just in your drains, but freshwater pipes around the house. The pipes will need to be descaled to fix this problem. We recommend you look into having a whole-house water softener installed to attack this problem at the root since it causes many other types of plumbing issues.
You Need a Professional
If you notice any of these low-lives hanging around in your plumbing system, do not hesitate to give us a call. Our team has the tools, knowledge, and expertise to clean out your pipes and get things flowing as usual! And sure, there may be plenty of amateurs willing to service your system for a fairly low price, but don't let them. See, sometimes an attempt to save money could end up costing you much much more in the long run.
Contact the team at Modern Plumbing Industries. Inc. to schedule an appointment with our plumbers!