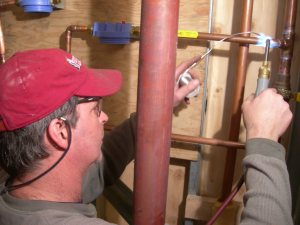 A clogged drain or leaking pipes can seem like a small problem, but they can lead to major issues. If there is significant water buildup, you need to call in a plumber in Orlando, FL, for emergency plumbing fast. An emergency plumber can take a good look at what's causing the problem and use the right tools to eliminate the issue before it leads to costly repairs.
You can even face plumbing problems at any time of the day. You never know when an emergency can strike, and many plumbing issues cannot wait for office hours. We cannot stress enough how important it is to contact the right emergency plumber when a problem suddenly pops up.
Here are some of the benefits of hiring an emergency plumber.
Round the Clock Availability
Emergency plumbers are available 24/7. Calling emergency plumbing services in Orlando, FL, entitles you to get support at any day or week. If there is a shooting leak spilling water all over your house, you don't have the time to wait till 9 a.m. It can flood your home in a matter of hours. An emergency plumber will provide you plumbing support no matter what time it is.
They Work on Your Schedule
The best perk about hiring emergency plumbers is that they work on your schedule. You can ask them to come in and check the condition of your drainage, fixtures, and toilet bowls whenever you get the time. No matter when your needs arise, emergency plumbers can adjust their schedules to work based on your convenience.
Real-Time Solutions
Hiring a 24-hour emergency plumber in Orlando, FL, means you get an immediate solution. If you encounter an issue that can turn into a significant problem in a little while, you can call in emergency plumbers before it becomes worse. As a homeowner, you can have the peace of mind that a skilled expert can promptly address your problems, regardless of what time of day or night it is.
They Come Prepared
No matter how simple or complex the plumbing situation is, emergency plumbers come prepared for all possibilities. They have all the skills and knowledge to provide you with the most efficient services. Whether it is a plumbing issue at your home or business, an emergency plumber has you covered. They are quick at diagnosing and resolving your plumbing issues.
They Provide a Reliable Service
The best plumbing services in Orlando, FL, can guarantee the effectiveness of their services. They know how to deal with a wide range of plumbing emergencies professionally and in a short time. You can rely on the expert to know what they are doing and have the confidence that they will fix the issues without causing any inconvenience to you.
Plumbers You Can Trust
At Modern Plumbing Industries, Inc., you get the best there is in the business in Orlando, FL. With years of experience and expert training, each of our professionals can provide you with plumbing solutions guaranteed to resolve your problems. Your convenience always comes first at Modern Plumbing Industries, Inc.
Contact the team at Modern Plumbing Industries, Inc. today.